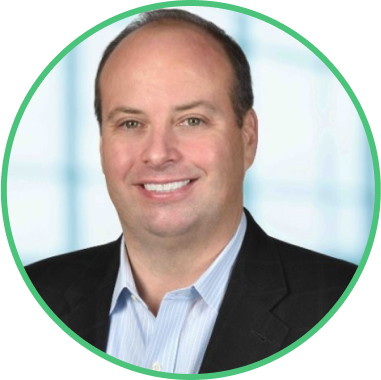 Matthew Bernardini
President and CEO
Matt leads the vision for Zenapse and defines the overall company and product strategy — working with the executive team to provide strategic, financial and operational leadership to successfully serve our customers, drive growth and build company value.
Most recently Matt served as EVP, Capgemini where he led a cross-functional team of consultants and technical practitioners focused on delivering digital transformation and innovation services for a number of industries — financial services, retail, entertainment, advertising, consulting and automotive. He has deep experience in all functions required to operate a digital business including marketing, advertising, sales, transaction processing, information systems, operations, infrastructure and technology management.
Prior to Capgemini acquiring the company, Matt was a Partner and Chief Solutions Officer at LiquidHub, whose business grew by 300% in 3 years through his leadership and focused sales and marketing efforts. As the Founder, President and CEO of Foundry9, an internet professional services firm specializing in creative development, advertising, business analytics and technology solutions, he led a management team that delivered 10 consecutive years of profitable growth before the company was acquired by LiquidHub.
He also founded and was the CEO of A8Media, an innovative lead generation network for retail banking deposit products that he sold to Quinn Street. In addition, he managed internet marketing for Chase Cardmember Services where he was responsible for new customer acquisition, advertising and marketing. At Chase, Matt's team developed a key competitive differentiator that increased annual growth by nearly 100% for three consecutive years. Matt served as the CTO of Organic, an Omnicom owned interactive professional services firm. Under Matt's management, Organic delivered comprehensive solutions for Fortune 500 clients including DaimlerChrysler, Lucent Technologies, Federated Department Stores and Tommy Hilfiger.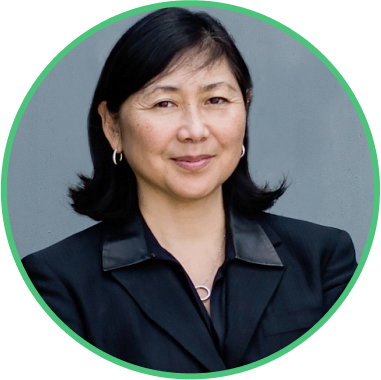 Janis Nakano Spivack
Chief Experience Officer
Janis leads the team that captures our understanding of human behavior and emotional intelligence in the Zenapse platform, as well as the Zenapse Institute — to share our experiences and collaborate with academic leaders and the public sector.
An award-winning CX executive with over 30 years of experience in digital marketing, media and advertising, her expertise is focused on consumer adoption of emerging innovation — serving as a Creative and Product leader in the first generations of the commercial internet, metaverse design, AR, VR, digital out-of-home and mobility.
She has applied CX methodologies to catalyze both consumer and workplace innovation and inter-generational collaboration — working with over 80 companies including, Nike, Rakuten, McDonald's, Levi's, Hilton, Samsung, Coca-Cola and Daimler Chrysler.
In 2017, JNS co-founded Brite Catalyst, a Wellness Innovation company. The company's first consumer program, Crush, is based on a proprietary methodology that combines psychographics of change-behavior, combining neuroscience, cognition and belief in consumer-friendly experiences.
JNS has been featured in CNET Asia, TechTV and Folha (Brazil), AIGA, @dTech, ICE, Communications Arts, Adweek, AdAge, The Advertising Research Foundation, and serves as adjunct faculty for Chip Conley's Modern Elder Academy.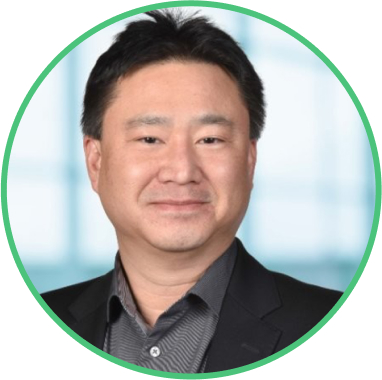 Keith Chu
Chief Information Officer
Keith is a Certified Information Systems Security Professional (CISSP) and manages all areas of the company's information systems, security, privacy and risk management — including corporate operating practices, technology and information systems that deliver the Zenapse platform to our customers.
Over the past 25+ years, Keith has led teams that evaluate and implement technical and operational policies and processes focusing on security configuration, operations and audit for both Fortune 50 companies and startups.
Prior to Zenapse, he planned and executed all areas of Foundry9's corporate and datacenter security operations to operate efficiently and securely, anchored by privacy, resiliency and redundancy, to create and maintain scalable platforms for financial services clients.
As Foundry9 was acquired by LiquidHub and later Capgemini, Keith continued to further enhance security, operations, incident, change and problem management processes, which fully prepared Capgemini's operations to be ready to face the challenges of the past 24 months. During his tenure at Chase, he was the Production Assurance Director for the Corporate Internet Group and managed all change, incident and problem management for high availability websites servicing Chase customers.
At Organic and throughout his career, Keith has delivered technology solutions for clients including JPMorgan Chase, Wells Fargo, FirstData, AARP, Lincoln Financial, Sazerac, Unilever, Advance Publications, GE.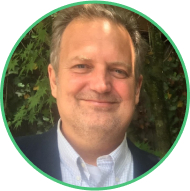 Godfrey Baker
Chief Technology Officer
Godfrey is responsible for architecting, building and scaling the Zenapse technology platform. As CTO, he drives the company's technology vision and strategies while leading the company's software engineering, UI/UX and data science teams.
Godfrey brings over 25 years of technical development experience to Zenapse with a proven track record of creating value through technology innovation and application development across of number of industries including retail, financial services, telecommunications, entertainment and digital marketing services.
Most recently, Godfrey has set strategy and led technology development in the marketing services division of Capgemini. Prior to joining Capgemini he served as Managing Director Application Development at LiquidHub (subsequently acquired by Capgemini) and was a Partner and CTO of Foundry9 when the company was acquired by LiquidHub. He has also held leadership roles at A8 Media (SavingsAccounts.com among other properties) where he was a partner and served a Chief Technology Officer.
Godfrey has also held the position of Vice President, Special Projects for Steve Madden where he implemented and managed an ecommerce platform for the Steve Madden family of brands that was acquired from Kompo, LLC, where he had previously served as the Chief Information Officer.
Prior to Kompo, Godfrey was Group Director, Engineering for Organic, where he set the global technical direction of the company and led the ecommerce retail practice, managing marquee accounts like Federated Direct (macys.com, bloomingdales.com), Tommy Hilfiger, Reebok, Williams-Sonoma (westelm.com, potterybarnteen.com) and US Airways.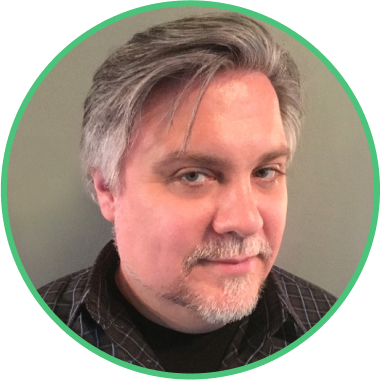 Christer Manning
Chief Creative Officer
Christer leads the creative team and overall creative direction for the Zenapse platform brand, and client engagements. He drives result-oriented creative to provide compelling brand experiences that meet business objectives.
A creative leader and marketing executive with over 25 years of experience, Christer has a broad background in design, advertising, marketing and direct response campaigns. His multi-disciplinary approach enables him to lead diverse creative teams to produce effective marketing across multiple channels for a wide range of clients.
Prior to Zenapse, he led Capgemini's Digital Marketing team to help clients acquire, engage and retain customers through innovative digital customer experiences. Prior to joining Capgemini, Christer was a Partner and Executive Creative Director at LiquidHub and Chief Creative Officer and co-founder of Foundry9.
Christer's creative expertise spans from traditional advertising, beginning his career at Y&R, to product design for startups such as ActiveBuddy, which pioneered groundbreaking interactive chatbots (acquired by Microsoft).
Over his career, his versatile capabilities have enabled him to deliver creative solutions for clients including JPMorgan Chase, Wells Fargo, American Express, Fidelity, Vanguard, AARP, Godiva, Unilever, Sazerac, Ford, Honeywell, GE and entertainment industry heavyweights such as Warner Bros. Records, Capitol Records and Sony Music.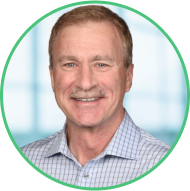 Steve Kandetzke
Chief Operating Officer
Steve brings over 35+ years of technology, product development and operations experience to Zenapse. Steve will lead the company's day to day operations and direct key company product initiatives to turn Zenapse's strategic vision into company-wide executable strategies.
Most recently, Steve was Vice President of the digital marketing group for Capgemini Invent/Capgemini Financial Services where he led a team of practitioners delivering digital innovation and Martech services for a wide variety of clients in financial services, advertising, retail and consulting.
Prior to Capgemini, Steve was a Partner at LiquidHub, managing the digital marketing technology transformation of Fortune 500 clients. Prior to LiquidHub, Steve was COO at Foundry9 — an internet professional services firm specializing in advertising and visual design services for a wide variety of clients. Over the course of his career, Steve has held a variety of senior positions in the financial services, automotive, advertising and consulting services industries.
Steve spent the first part of his career at IBM, where he held multiple roles in technology product design and development for semiconductor and electronic packaging products for large systems, many of which are still in use today. While at IBM, Steve was a co-author of over 20 U.S. and international patents in high tech product development, semiconductor process manufacturing and polymeric materials processing.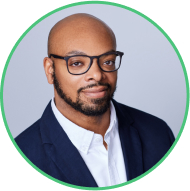 Aarai Myers
VP, UI Development
Aarai manages the development and deployment of the Zenapse platform and Zenapse Experiences client engagements.
Previously a Senior Manager at Capgemini Invent, Aarai has over a decade of experience managing full stack development teams and delivering engaging marketing landing pages and customer experiences for a wide range of clients, including Chase, Wells Fargo, and Unilever.
Aarai honed his skills as a full stack developer at Omnicom, as well as experience at Kirshenbaum Bond + Partners and Digitas Health.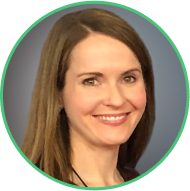 Maggie Evans
VP, Zenapse Experiences
As our engagement leader, Maggie partners with our clients leveraging the Zenapse Experiences platform, provide strategy consulting, UI/UX consulting, creative services, campaign execution, reporting, analysis and program management.
Maggie brings deep member acquisition expertise from her work as a marketing leader at JPMorgan Chase, where she spent 10+ years – most recently as Executive Director of new customer acquisition efforts for the lending and wealth management businesses.
Previously, Maggie worked on affiliate programs dedicated to high volume growth for Chase partners, included Marriott, Southwest Airlines, Disney, British Airways, Hyatt, IHG, Starbucks, and Amazon.
Gary Shaferman
VP, Technology
As our VP of Data, Gary is responsible for architecting, developing, and maintaining Zenapse database applications and systems using Microsoft technologies, Neo4j graph modeling platform, and Google Cloud SQL.
An information technology professional with 25+ years of experience in complex application development projects, Gary is a Microsoft Certified Database Administrator (MCDBA) with a focus on data integrity, enterprise architecture, operational efficiency and disaster recovery.
Previously, Gary led the DBA team at Capgemini Digital Marketing group to provide clients innovative custom developed solutions using industry-leading database platform tools.
His versatile capabilities and expert knowledge in database performance tuning, configuration, integration and implementation, mobile strategy and cloud computing has enabled Gary to deliver successful projects for clients including Citibank, JPMorgan Chase, Bank of America, Lincoln Financial, BB&T, Unilever, Fidelity and March Of Dimes throughout his career.